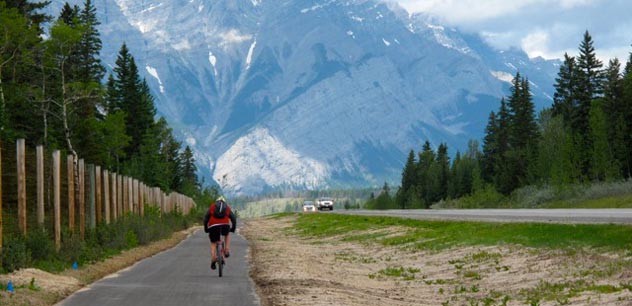 Health Benefits
Trails should ideally provide accessible, low-cost opportunities for informal, active recreation close to home. Engagement in such activities results in numerous personal benefits. Personal benefits range from psychological, which attribute better mental health and personal development, to psycho-physiological benefits featuring reduced stress and cardiovascular benefits (Driver & Burns, 1999).
"The relative risks of the four main Coronary Heart Disease risk factors (physical inactivity, elevated cholesterol, high blood pressure and cigarette smoking) were very similar. However, the prevalence of those risks for the three latter risk factors were small (10-18%) compared with that of failing to perform regular physical activity (59%). Physical activity is therefore a more important concern than the other risk factors from an overall population perspective" (Casperesen, 1989).
Better general health permits individuals to live independently as they grow older while contributing to a higher quality of life. Accessible trail systems motivate people to be active and participate in activities which otherwise would be overlooked due to the lack of opportunity. In addition to direct health benefits (e.g., reduced obesity, prevention of juvenile diabetes, etc.), trails and greenways, coupled with physical activity, also generate associated economic benefits. Through the reduction of medical care, health insurance claims and hospital costs, the cost of institutional care decreases due to the increase in active living (Ministry of Health, Ontario, 1995).
Source: Alberta Recreation and Parks Association: Trails Policy Paper