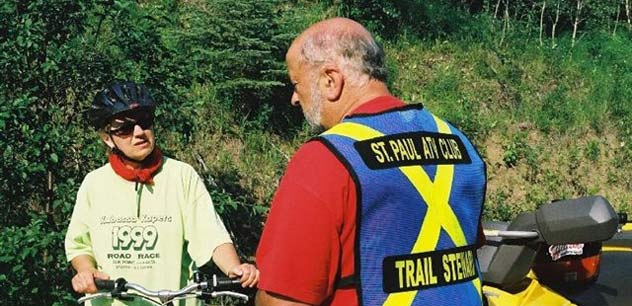 Volunteer
As a not-for-profit society, TrailNet relies on the commitment and service of its volunteers, ranging from its Board of Directors, to community trail builders.
Each year, TrailNet gives the Trail Blazer Award to a volunteer who has made significant contributions to trails in Alberta.
A community group may organize to become a trail operator or stewardship group. These community groups work with land managers and other stakeholders to help organize and implement the trail development process (planning, design, construction, management and maintenance of trails).
To volunteer or connect with a regional trail operator group, contact TrailNet.