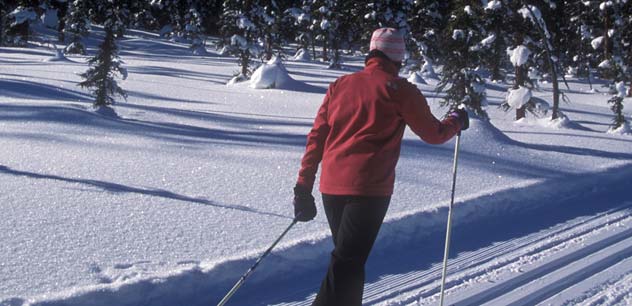 Funding / Grants
There is a range of grant programs that may provide funding for local trail projects; you will find a list of some of them with related links below. Numerous others are run by foundations, non-profit organizations and private companies that you can search on your own. It is recommended that you carefully read the requirements for each grant to see if your organization is eligible, and also check to ensure the grant program/funding is still available.
Trans Canada Trail Funding
Trail groups that are developing sections of the Trans Canada Trail in Alberta may be able to access grant funding from Trans Canada Trail. For information on how to submit a grant application, go to www.tctrail.ca or contact Alberta TrailNet.
Alberta Culture and Tourism Community Funding
Community Facility Enhancement Program (CFEP) has moved to two clear funding streams:  Small – for projects up to $125,000 and Large – for projects over $125,001 and up to $1 million.  Requests over $1M will be forwarded to GoA capital planning process for consideration.
Click to read more...
Community Initiatives Program 1. reinvests revenues generated from provincial lotteries into communities 2. empowers local citizens and community organizations to work together and 3.responds to local needs.
Click to read more...
Other Initiatives Program Community-based projects that fall outside the scope of other Community Grants funding streams.
Click to read more...
Enhanced Capacity Advancement Program
Click to read more...
Alberta Culture and Tourism Heritage and Museums
Alberta Historical Resources Foundation includes the Heritage Preservation Partnership Program; which offers grants for innovative educational projects for young Albertans; Provincial Heritage Markers Program; projects that promote awareness of Alberta's history; installation of interpretive plaques, monuments and markers; initiatives such as workshops, seminars or conferences related to heritage preservation; research; publications; heritage trades training; and conservation, Geographical Names Program; and Heritage Awards.
Click to read more...
Alberta Sport Connection includes a funding program for sport events, sport development and donations to eligible non-profit organizations in Alberta.
Click to read more...
Alberta Municipal Affairs-Municipalities and Communities: Municipal Sustainability Initiative (MSI) Capital Funding supports qualifying projects that result in the purchase, construction, development, betterment or rehabilitation of infrastructure that enhances long-term municipal sustainability.
Click to read more...
Alberta Community Partnership (ACP) supports qualifying operating expenses relating to planning activities, capacity building, municipal services, and support to non-profit organizations.
Click to read more...
Strategic Transportation Infrastructure Program (STIP) – For Municipalities – grant funding that provides financial asstance to rural and smaller urban municipalities to develop and maintain key local transportation infrastructure, such as roads bridges, community airports, and resource roads.
Click to read more...