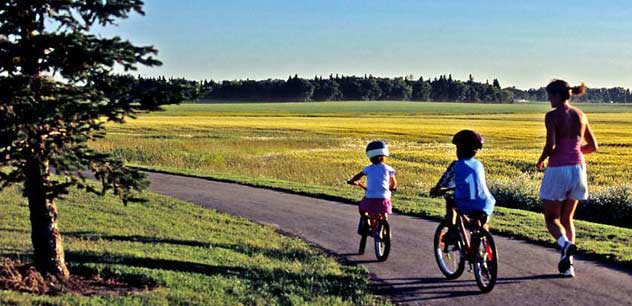 Alberta's Wild Rose Trail System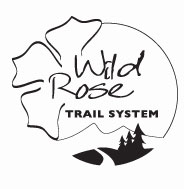 The Wild Rose Trail System is an overall plan for the development of a trail network in Alberta. For many years, trail development and use was focused mainly in the mountain and foothill regions and in larger urban centres. Developing trails in other parts of the province will enable recreationists to experience trails in the areas where they live, and to explore other natural regions of Alberta. One goal is to connect major population centres, major recreation areas and neighbouring provinces via trails. Alberta's sections of national trail initiatives (the Trans Canada Trail, the Sentier National Trail, the Trans Canadian Snowmobile Trail and the Alexander Mackenzie Voyageur Route) and our regional and local trails and trail networks collectively make up Alberta's Wild Rose Trail System.
Trails are often built, maintained and managed by volunteers with support from local and provincial governments and provincial associations. In the case of national, provincial and municipal parks and on public lands, government land managers are typically responsible for trails, although volunteer groups may assist in building and maintaining trails in these areas.