Alberta TrailNet launched its first Trail Builder Contest on June 6, 2020 to celebrate National Trails Day®. The purpose of the challenge was to give kids a fun and unique task to tackle during the COVID-19 pandemic. Alberta children were encouraged to build a trail at home for a chance to win a $200 voucher to spend on outdoor recreation equipment.
Four winners were chosen based on creativity, usability of the trails, trail descriptions and names and the 'excitement' level of the trails.
Winner (ages 3-6)
Frances Gauthier
Trail: Bear Country Trail
"Bear Country Trail features a scenic walk through a forest, a bridge over Bear Country River, and a hike up City Mountain. It is a 0.005 km loop that can be done again and again and again. It is named after Mom saying 'We're in bear country, stay close!' during our last family hike. Our good friends Elmo and Cookie Monster like to relax at the base of City Mountain"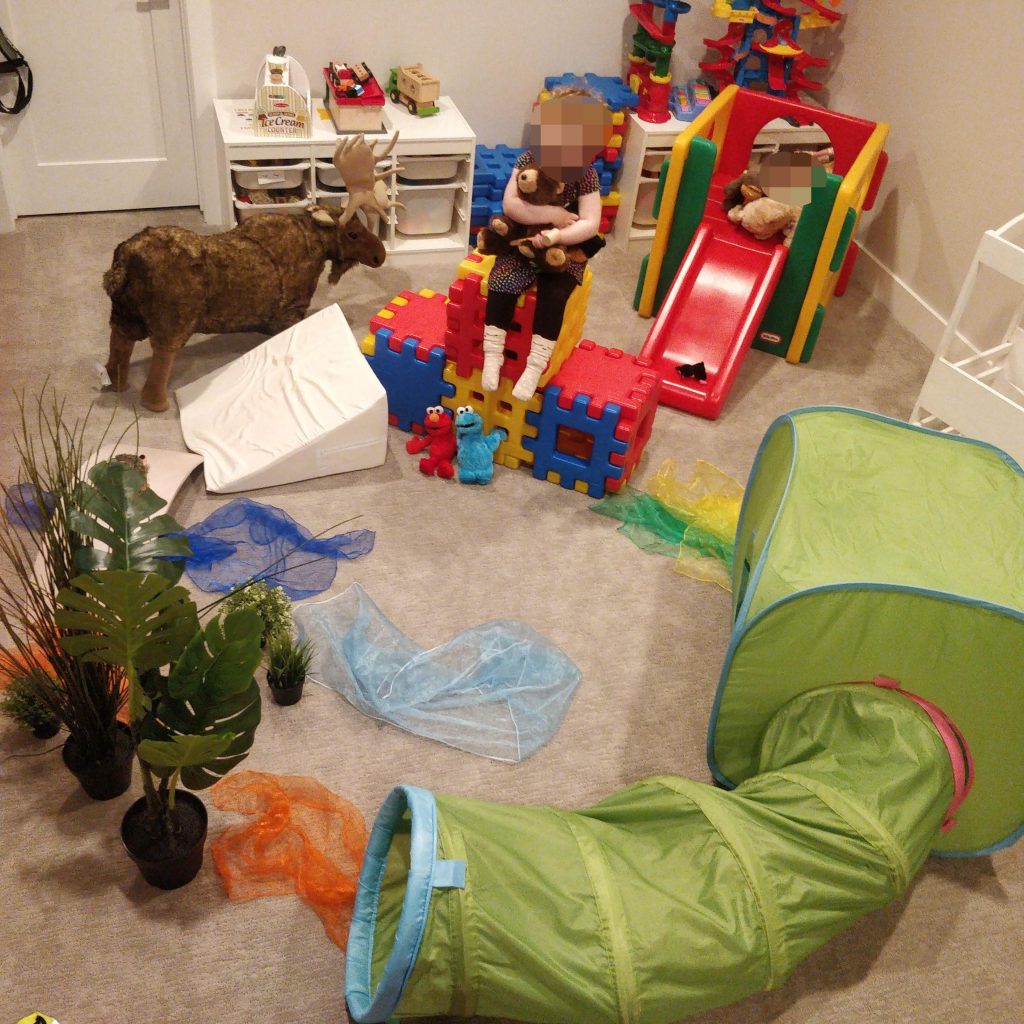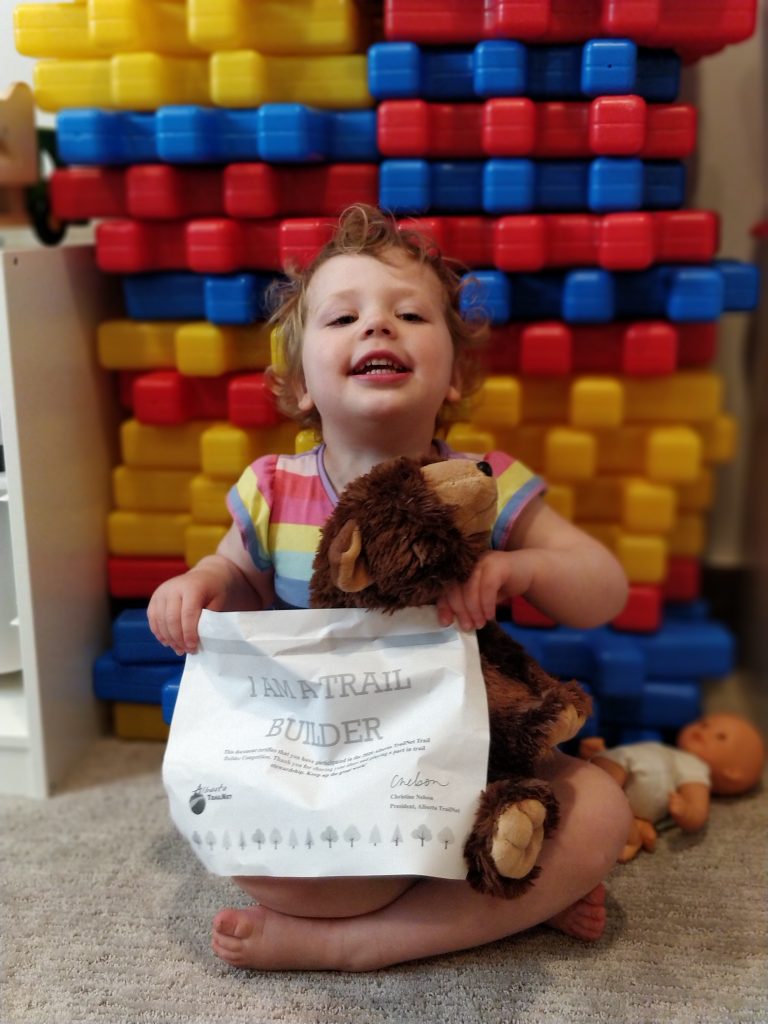 Winner (ages 7-10)
Aiden Sandmaier
Trail: Bear Crossing
"When planning how to build this trail, I began by thinking of what type of trails I have the most fun on. I choose to have multiple berms, one tunnel, a few jumps, a skinny, and a drop.There is also a bridge running over a pond and many wilderness creatures throughout the trail. It would be awesome to ride 'Bear Crossing', because I personally love to ride berms, jumps, drops, and skinnies. This trail is a mix of all of the best obstacles together. If I'm ever riding a trail, it is always exciting to come across an unexpected creature, so I couldn't forget about adding foxes, an Eagle and of course the Bear. I love riding all kinds of trails, especially when there are a few jumps, so this project was a lot of fun to do!"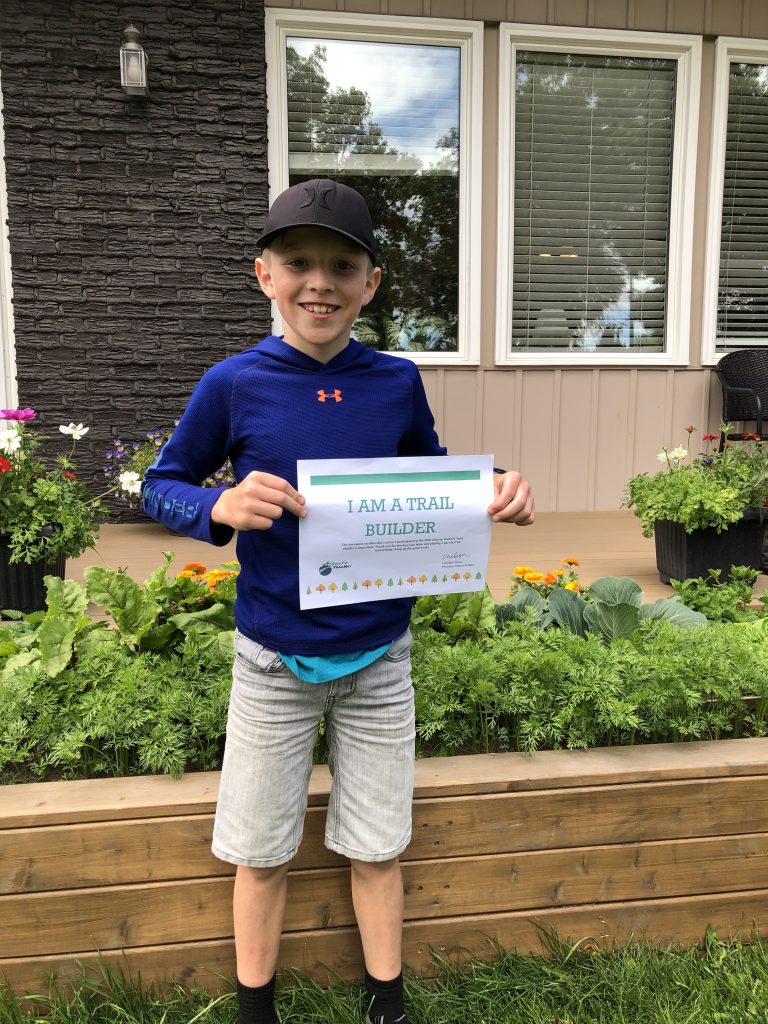 Winner (ages 11-13)
Lewis Lehman
Trail: Lewis' Leisure Line
"My trail leads through Mount Spokes, Redgrass Wetlands, Monarda Meadow (a red, bee-loved native wildflower), and Fletcher Lake (Fletcher is my middle name). I love mountain-biking and watercolour, and putting them together was awesome!"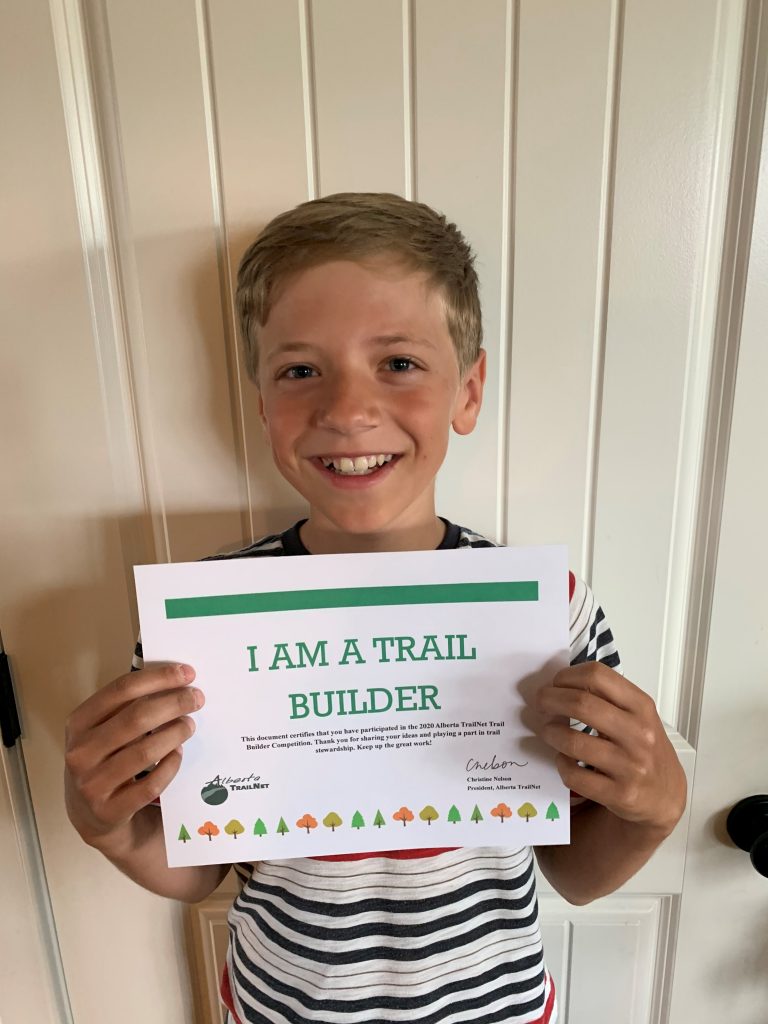 Winner (ages 14-16)
Darin Boehme
Trail: Darin's Joyride
"I love mountain biking so I built a mountain bike trail. My trail is inspired by the last five years of Red Bull Joyride. It is an expert level trail and only riders with appropriate training should attempt it. My trail includes many features including two videotron flat drops, an up box, a wood berm, a cannon log, a cabin and a whale tail, a toilet bowl, a pump track, and multiple jumps and berms. These features are made of popsicle sticks and cardboard and my trail is made of sand. It is built with an array of different features to provide the best options for riders to have fun with all kinds of tricks."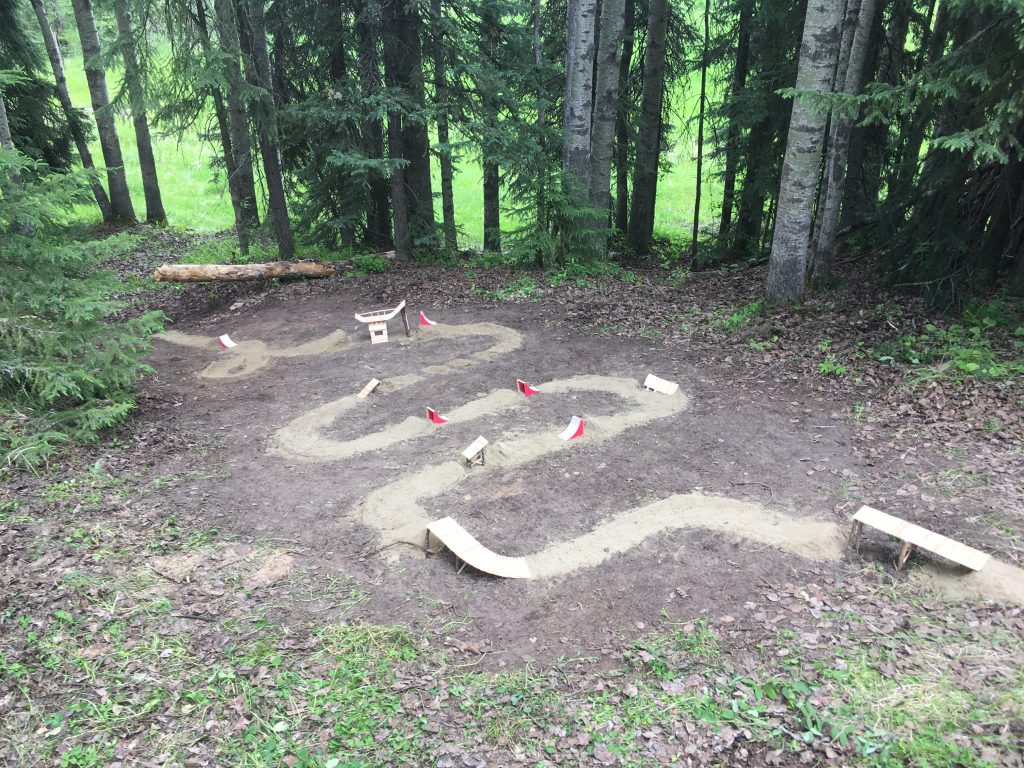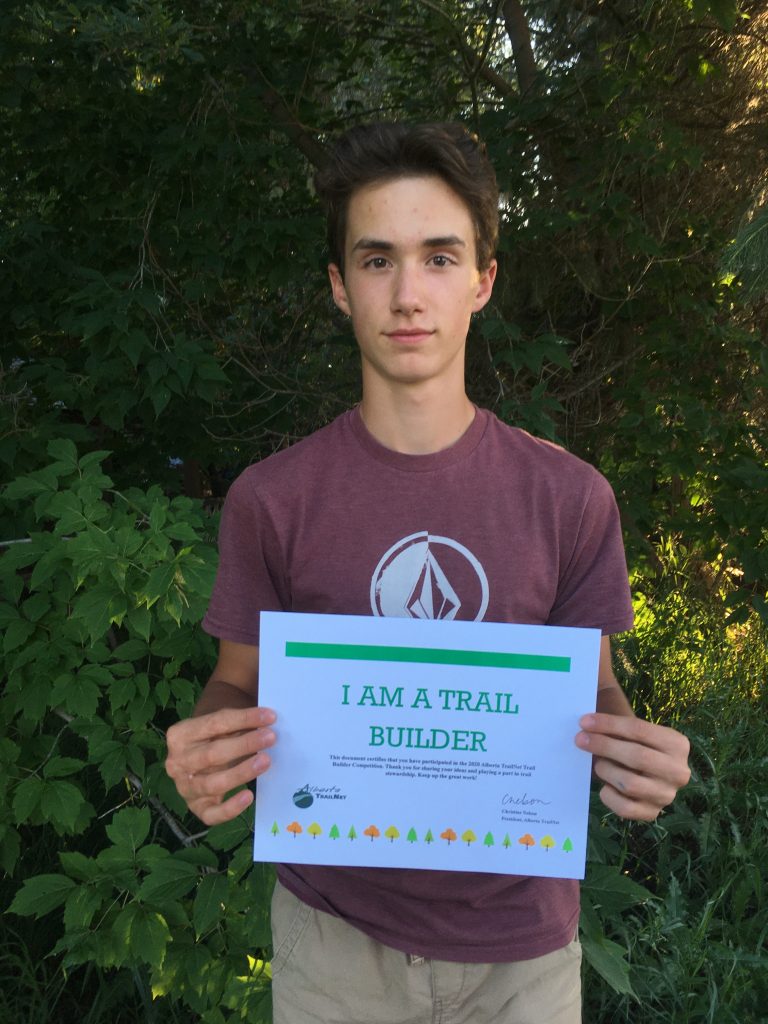 Thank you to everyone who entered the contest!